How do I update my data?
Go to the tab 'My details
Complete or adjust the data as desired.
Press 'send'.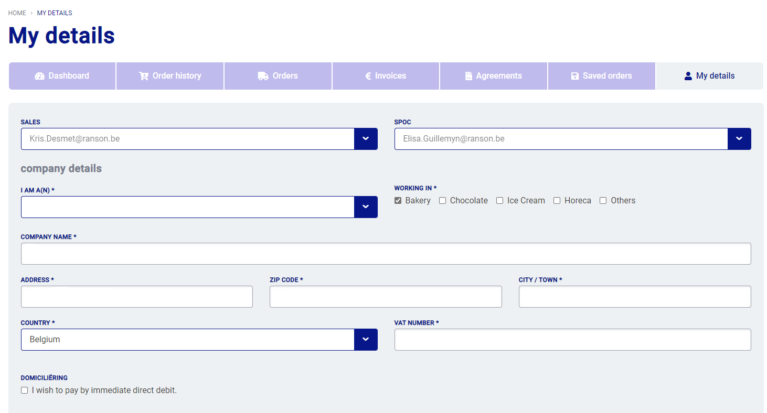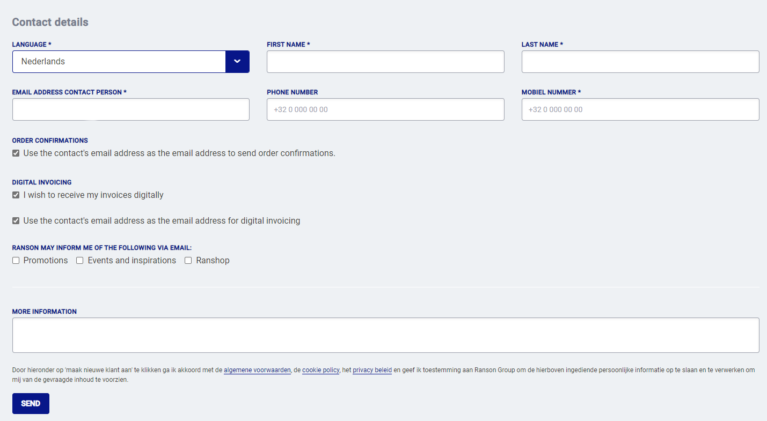 Tips
We recommend always checking whether all data are up-to-date. If we have your correct details, we can also take them into account (address, closing days, desired delivery times, ...)
The address in "address data" is the delivery address and not the billing address.
You only have to make a change once, but it may take a few days before the change is visible in the "My details" tab.