Where can I find the promotions?
Go to "promotions".
Choose the desired promotion.
Click on a product to get more information about it.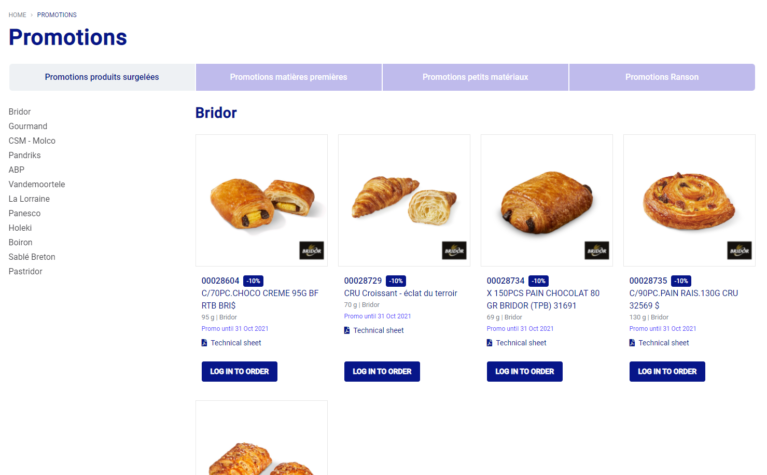 Tips
In addition to Ranson's promotions, you can view the national promotions: promotions raw materials, frozen products, small material and ribbon sales. To do this, click on the desired tab at the top.
At the bottom of the page, you can download the promotion of the month.